Tuesday, 16 April 2013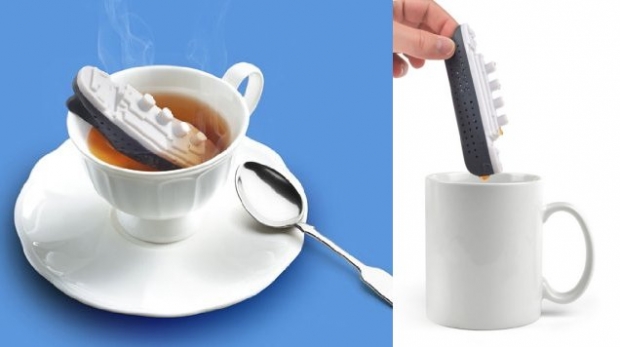 Today it's 101 years since the Titanic went down, so why not a tea infuser in the shape of the legendary cruise liner?
The Teatanic is a tribute to the grand luxury liner of a similar name. Unlike its namesake, the Teatanic will not cause the deaths of 1502 people. It will only cause a smile to cross your face when you're about to take the first sip of your favorite tea. Also, hot tea does not involve icebergs, so we're pretty sure you're safe. Simply pop the top off the Teatanic and stuff the hull with your favorite blend of tea leaves. Close it up and set it adrift in your mug to steep. You'll feel like you're king of the world after 3-5 minutes when your tea is both hot and delicious thanks to the Teatanic.
Teatanic - Titanic Tea Infuser
via Blame it on the Voices